10 Holiday Travel Tips for Parents
Traveling with kids can be exhausting. Traveling during the holidays with kids is even more exhausting if you aren't prepared. What's more? With the number of families being fully vaccinated this year, everything points towards pre-pandemic levels amount of travelers on the road and in the air.
However, there are a few things you can do to make traveling during the holidays with kids much easier. Keep reading to uncover our best holiday travel tips for parents!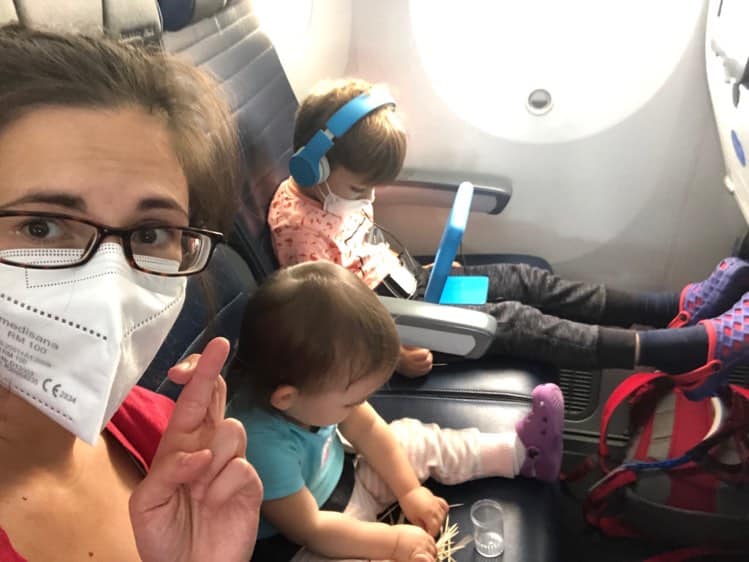 1. Book Your Holiday Plans Ahead of Time
Have you ever tried to book a flight or a hotel room only to find out there are none available? Booking ahead will give you much more time to plan out your transportation and places to stay, so you're not stressed when the holidays roll around.
Before you make your travel plans, check the GoWhee app. It shows you kid-friendly hotels, restaurants, and all kinds of places for kids that you can save in your custom list to be prepared. There are 30+ filters to make sure you check off all amenities your family needs, so you can start planning your trip hassle-free!
2. Track Your Flights with Flight Trackers
If you and your family are seasoned international travelers, you know that many apps allow you to track flights and watch for price drops. Once you purchase a flight, you can also track your flight's whereabouts, so you stay on top of your schedule!
 Scott's Cheap Flights is a great option to stay on top of the latest price drop without having to manually check the platform. You can save prices on fights, get alerted when prices drop and discover trip ideas! Tracking your flight is one of the easiest ways to stay stress-free during your vacation!
3. Pack Smarter for less hassle
Packing during the holidays can be tough because it's cold and you need a lot of layers (unless you're traveling somewhere warm). Pack some thermal clothing like these, they are very thin, light and will keep you warm as much as any large sweaters.
Make sure to choose clothing items you can wear multiple times and repurpose in different outfits. To organize these items, pro travelers always recommend packing cubes, because they can save you a ton of space. The goal is to be able to travel with carry-on luggage per person, so you don't find yourself dealing with a mountain of suitcases at arrival.
4. Travel on a budget for the Holidays
When you're traveling with kids, you're probably making a budget so you don't overspend on your vacation. The GoWhee app shows you discounts for activities and places to stay with no black-out dates, hidden fees, or fine print, so you know you're getting the real deal. Finding family-friendly discounts allows you to rest easy knowing you stayed within budget yet still booked an amazing vacation! 
What about staying somewhere for FREE? Home Exchange is a platform where you can gain points when offering your home for rent while you are away. You can then use these points to stay in amazing places around the united states and the world for free! If you've ever seen The Holiday, you already know all about a holiday home exchange!
5. Map out your travel to stay on track
If you're going somewhere you've never been before, you might want to make an itinerary so you make the most of your time. The app Wanderlog allows you to "build, organize, and map your itineraries," so you know exactly what you're doing and when.
You can also add places to your itinerary with the touch of a button, easily integrating activities into your schedule. Waterlog allows you to optimize your route, so you always stay on schedule and do everything you want to do!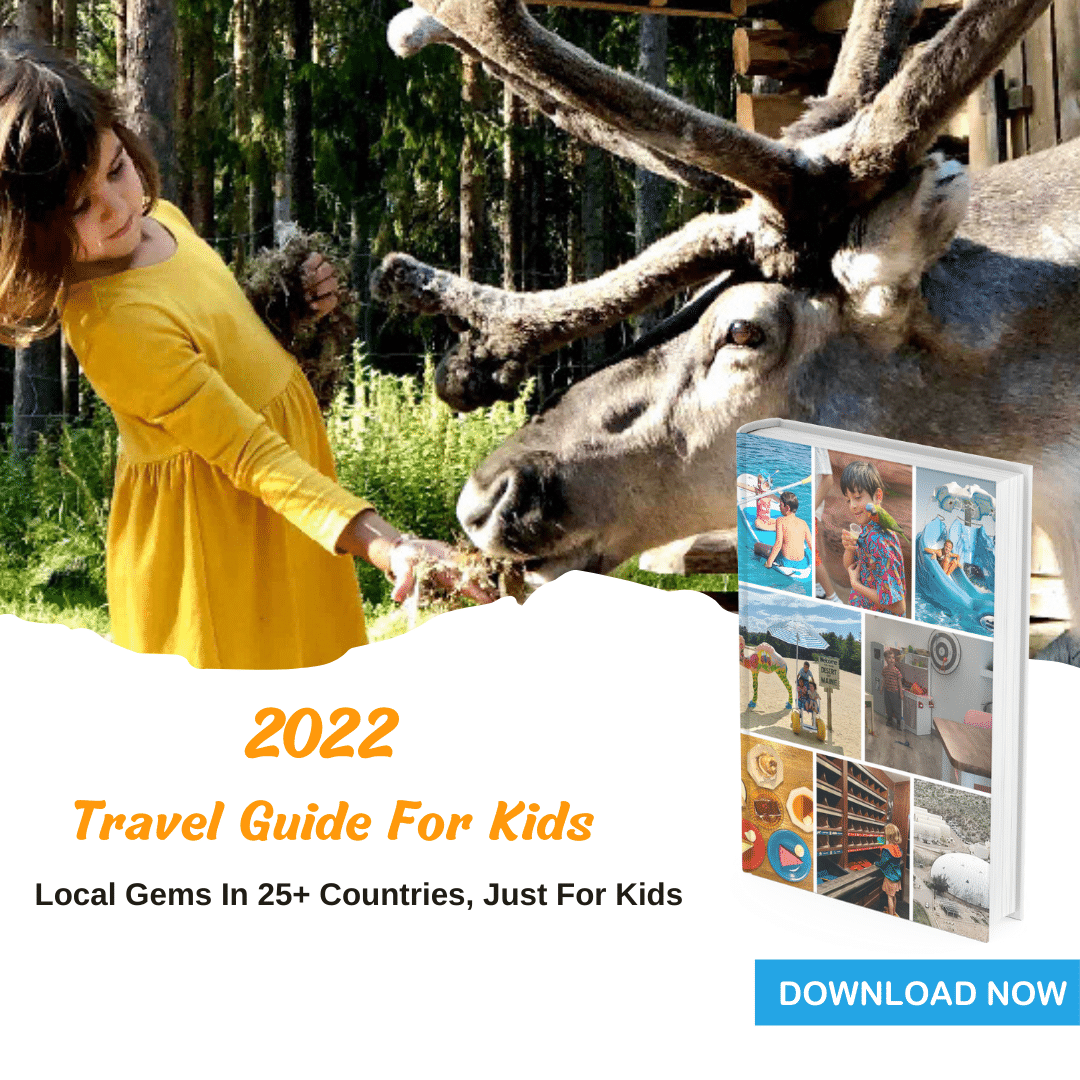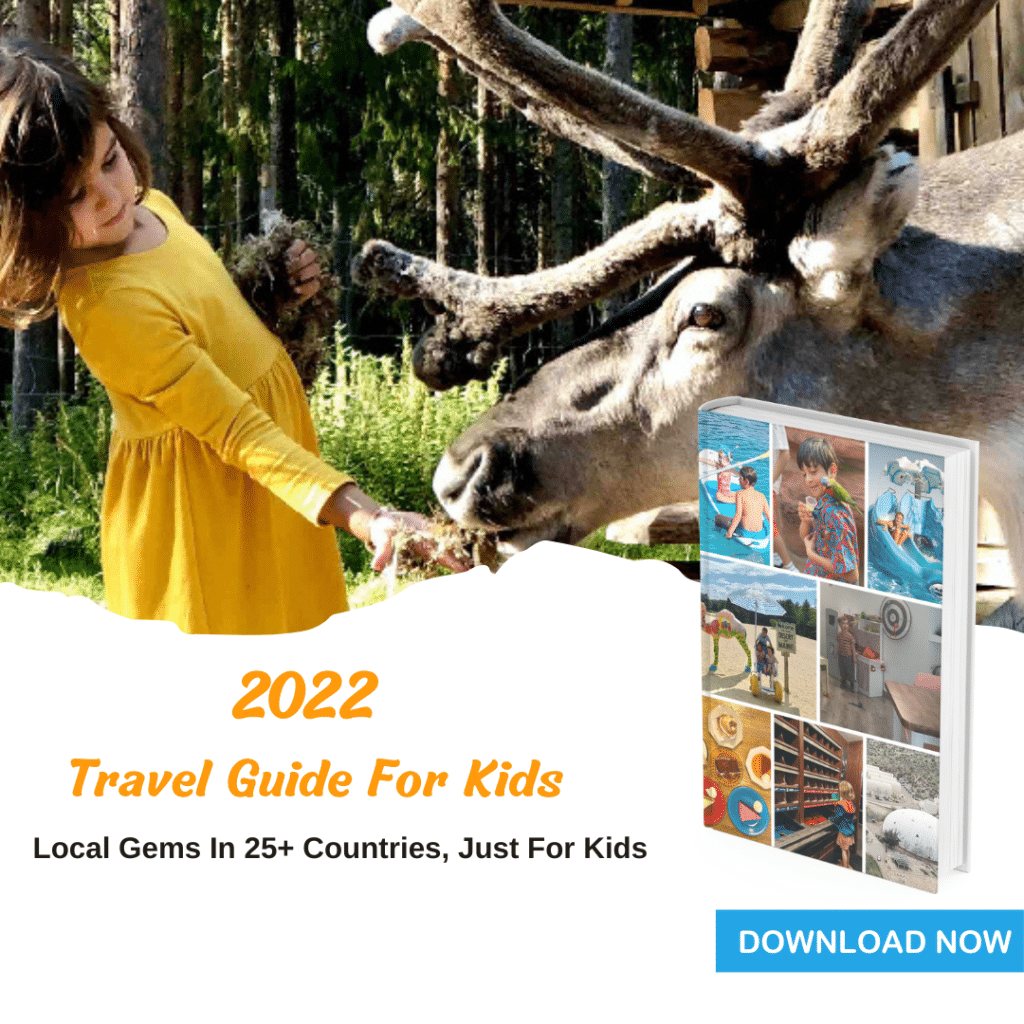 FREE 2022 World Travel Guide for Kids
Join our community and receive our 2022 guide of local gems for kids in 25+ countries. You will get free itineraries for kids, travel tips weekly, right in your inbox.
Psst… We don't spam our people, we don't share your info!
Need to find fun things to do with kids?
Find places for kids near you or around the world in seconds. 
Gowhee App is the perfect tool to keep the kids busy and parents happy!
Try Gowhee App Now
Discover scenic drives, great salt lakes, and kid-friendly ski resorts....
Read More


Find kid-friendly locations in 50+ countries and more added daily...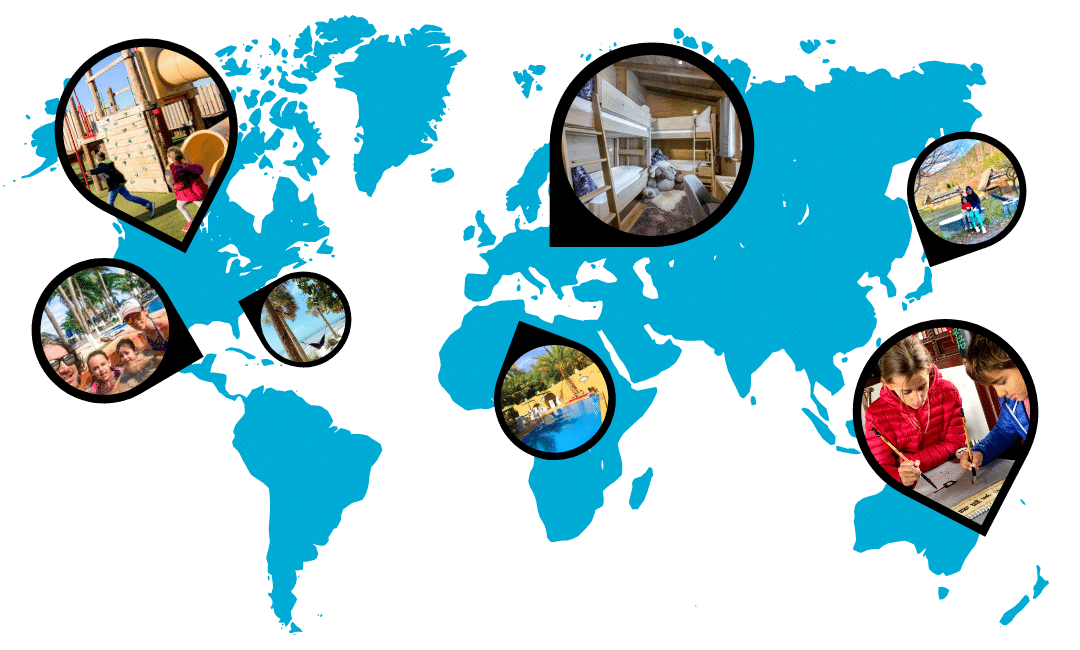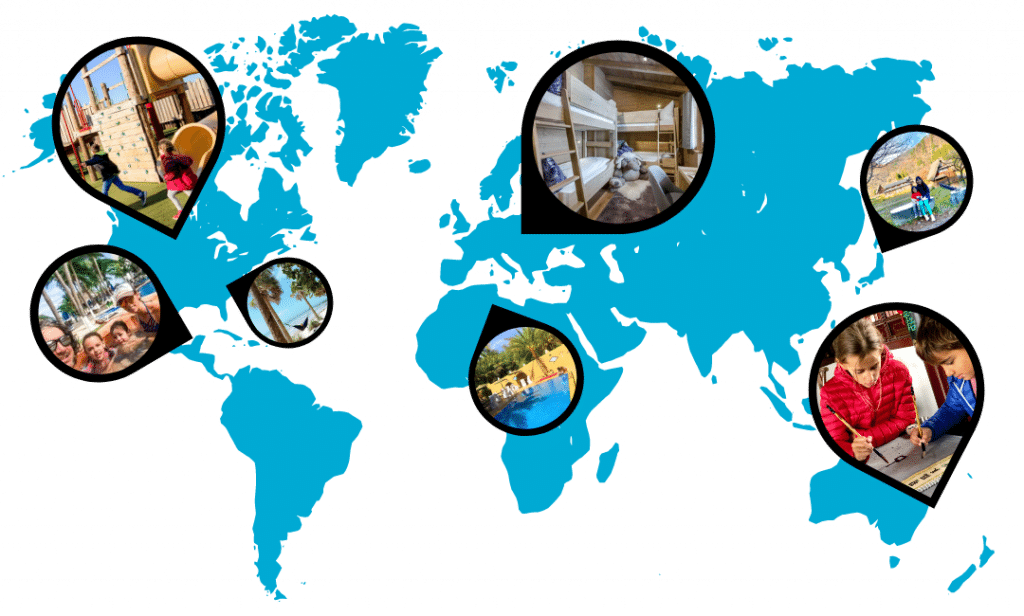 The Gowhee network is present in 50+ country already such as the United States, Mexico, Canada, Costa Rica, France, U.K, South Africa, Australia, Japan, Croatia, Greece… all locations are added by parents themselves. 
6. Make a Holiday Travel Checklist
To stay on top of things, there are tons of printable travel checklists you can use to stay organized. You can even print one per family member, so the kids can be involved in packing and keeping track of things while moving between places. 

Our personal favorite is to use the Packr app, thanks to this amazing tool, you can check things off right on your phone and use their family option to create an independent packing list for everyone. On top of being super useful to keep track of everything, Packr provides weather forecasts based on your holiday travel destination, to make sure the whole family has appropriate clothing.
7. Keep the Kids busy
Make sure you pack tons of activities for your kids to do either during the flight or car ride. You don't want your kids constantly asking you when you're going to arrive or that they're hungry. Pro tip: Pack some snacks they will love but stay away from high sugar content food, this will help them keep calm.
Something we like to do is play car games with our kids to keep them busy while also spending time with them. The time ends up flying by and before we know it, we're at our destination!
8. Take Time to be 'in' the moment
When you're on vacation, time goes at a different pace than at home. Yet, we often forget to stop and enjoy what the holidays are about: family and friends.
Make sure you stop yourself in the mix of the activities and family gathering, to enjoy the moment!
To make sure you are not missing some precious moment, take a break and do these three things:
 Grab a one on one moment with each family or friend you are visiting.
 Pause and take photos of people you love, especially elders. During the holidays, places are usually decorated for Christmas, so remember to take at least a great family photo for next year's holiday cards!

Sit down with your kid(s) and start a conversation without electronics or screens around.
9. Plan Kid-Friendly Activities
The number one source of conflict with kids while traveling is that your kids want to feel included. Communication goes a long way in preventing tantrums and travel fatigue, so either choosing or letting them choose kid-friendly activities will help them enjoy the vacation more!
When traveling by plane, make sure to schedule some downtime in the airport after the rush of going through security. If you travel by car, don't forget to stop at playgrounds on the way.
You might like: Playgrounds with views you shouldn't miss
10. Travel off-peak
The best way to maximize time spent with your family is to take your travel journey out of peak time. Think of an early flight, drive later during the day, stop for lunch early or later, etc…
Earlier this year, Kayak published data showing that the busiest days to travel, are the day before Christmas eve and the day after Christmas. When planning your journey, it might be worth looking into staying away from those dates and traveling offbeat.
Takeaway
Going on a holiday vacation doesn't need to be stressful. Using these tips will help you and your family make memories that will last a lifetime, all while keeping you stress-free during the holiday season!