Getting there and parking.
Of course, most of us have seen the blue street sign indicating a designated parking spot for people with disabilities.
But some attractions have no dedicated parking spaces and no place to park in front of the building. This should be noted with the "Parking" filter. If a family with a wheelchair user has to park 10 min down a cobbled street to get to the attraction they will need to know.
Also, remember to look for any other public transportation involved. Some places for kids put buses, trains, and boats in place to transport visitors from the check-in area to the attraction. Make sure that transportation also has the feature mentioned above before granting the "wheelchair accessible" checkmark.
Is stroller accessible the same thing as Wheelchair accessible?
Another misconception is thinking that just because you can roll your stroller, the place is accessible.
A wheelchair is not an all-terrain stroller!
And accessibility is about more than wheels.  For children operating a wheelchair, mulch and other uneven surfaces can be tough. 
If you're on a trail, farm, playground, or something of that sort, consider this memo technique:
"Could I do it with a grocery cart?"
Would you be able to navigate the terrain?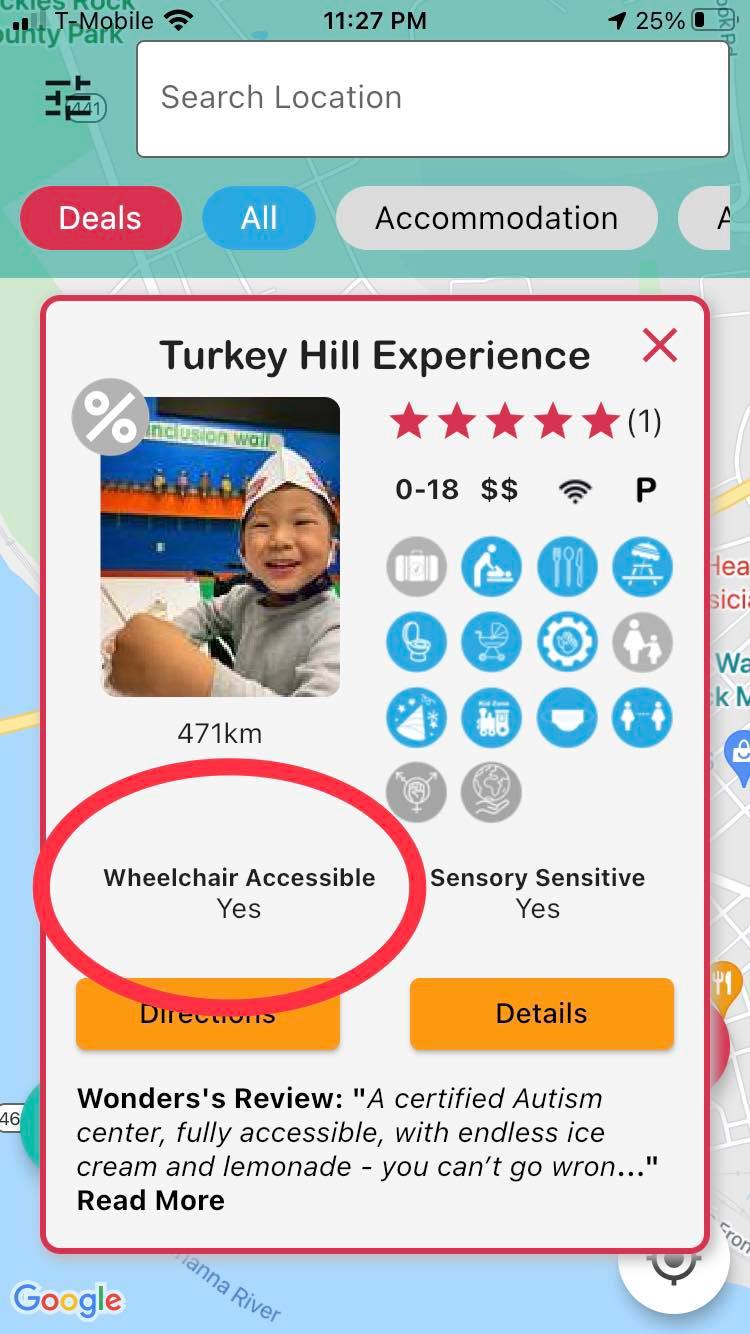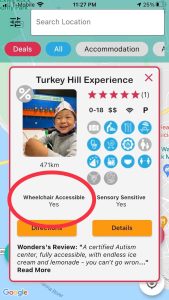 To find wheelchair-accessible places for kids or share one on the app, select the filter:" wheelchair accessible".
If you're looking for more on what a wheelchair-accessible family adventure looks like, check out Wonders Within Reach!