12+ Best Zoos In the World for Kids
While most kids have a natural curiosity for just about everything, they seem particularly drawn to animals encounters and wildlife.
In fact, that fascination never really seems to go away, which makes zoos the perfect places for kids and adults alike. So, today we're going to share some of the best zoos in the world that can enrich family vacations with kids of all ages!
Let's dive into the list!
Best zoos in the world for kids
Use this navigation table to read more about a specific zoo.
#1 The San Diego Zoo, California, USA
The San Diego Zoo is one of the largest and most well-known zoos in the United States. Located in southern California's beautiful San Diego region, this attraction features over 12,000 animals. Plus, it has tons of special programs just for kids.
Since it is a fairly large park, so you'll need to be prepared to do some walking. Or you can always take the bus tour for an educational ride.
Other attractions include:
SkyFari Aerial Tram
4D Interactive Theater
Play areas for kids to burn off some energy 
Botanical Tours
Live shows 
And much more…


For families with kids of all ages, the San Diego Zoo is an absolute must when visiting southern California!
#2 Wellington Zoo, New Zealand
In a country renowned for its wildlife, the Wellington Zoo doesn't disappoint! Not only can you see many different animal species, but you can also book close encounters with your favorites.
Be sure to book in advance though, as these experiences can sell out quickly.
You can also take a "behind the scenes" tour with Sasa the Sun Bear in her den or the Minibeasts encounter with scorpions, Goliath stick insects, tarantulas, and more.
This may be a smaller zoo than the others on the list, but it can still be a great way to spend a day with the family. Plus, you can rest assured knowing that the Wellington Zoo is dedicated to taking the best possible care of its animals.
#3 Singapore Zoo, Singapore
The Singapore Zoo is known as one of the best rainforest zoos in the world.
It hosts a variety of exotic wildlife that is sure to please kids of all ages. You and your family can see orangutans, African penguins, panther chameleons, lions, and much more.
There are also live educational shows where you can learn more about your favorite animals. Other activities include a wildlife tour, feeding the animals, and tons of other kid-friendly events.
You'll also be happy to know that the Singapore Zoo is taking measures to save endangered species of turtles in their native habitat in Cambodia.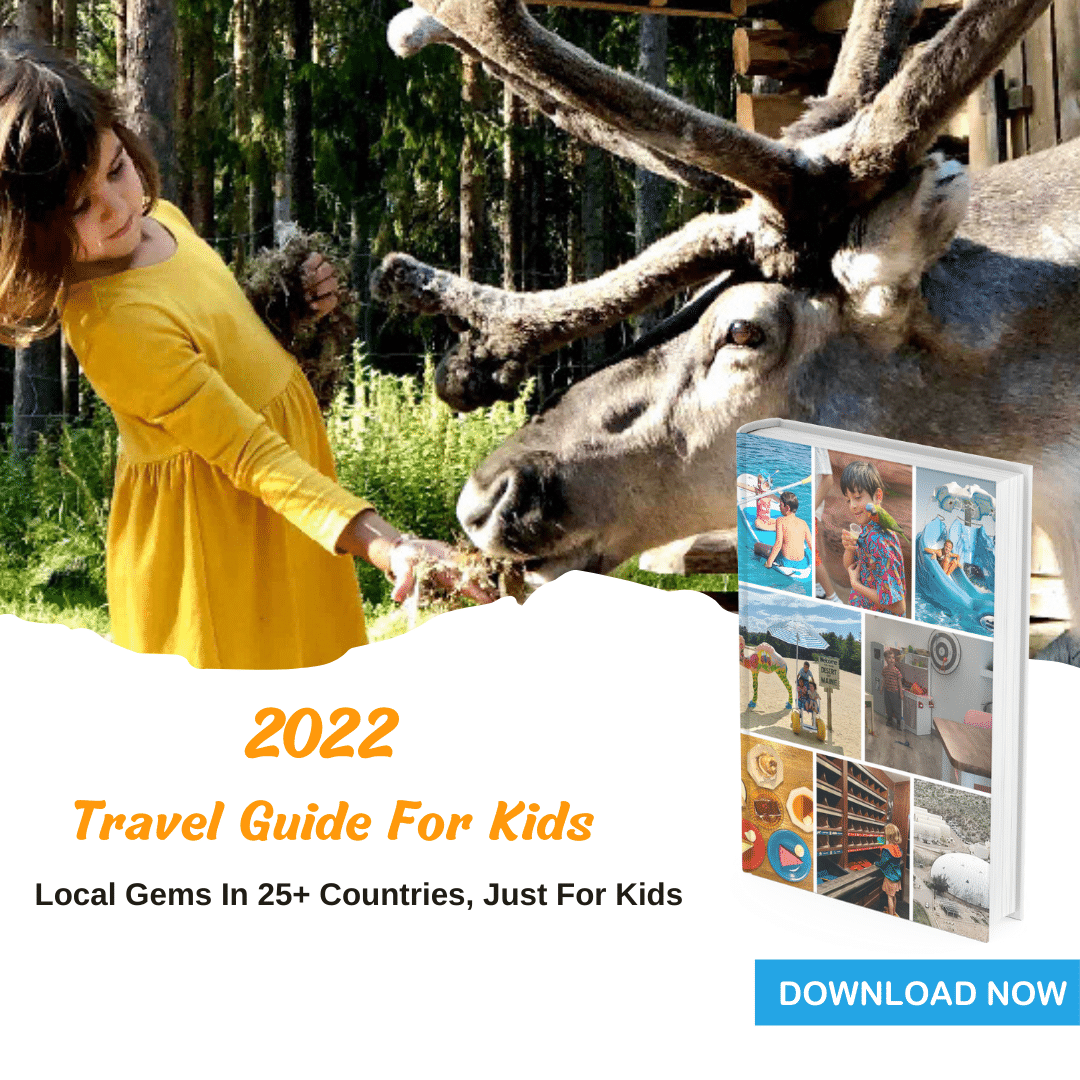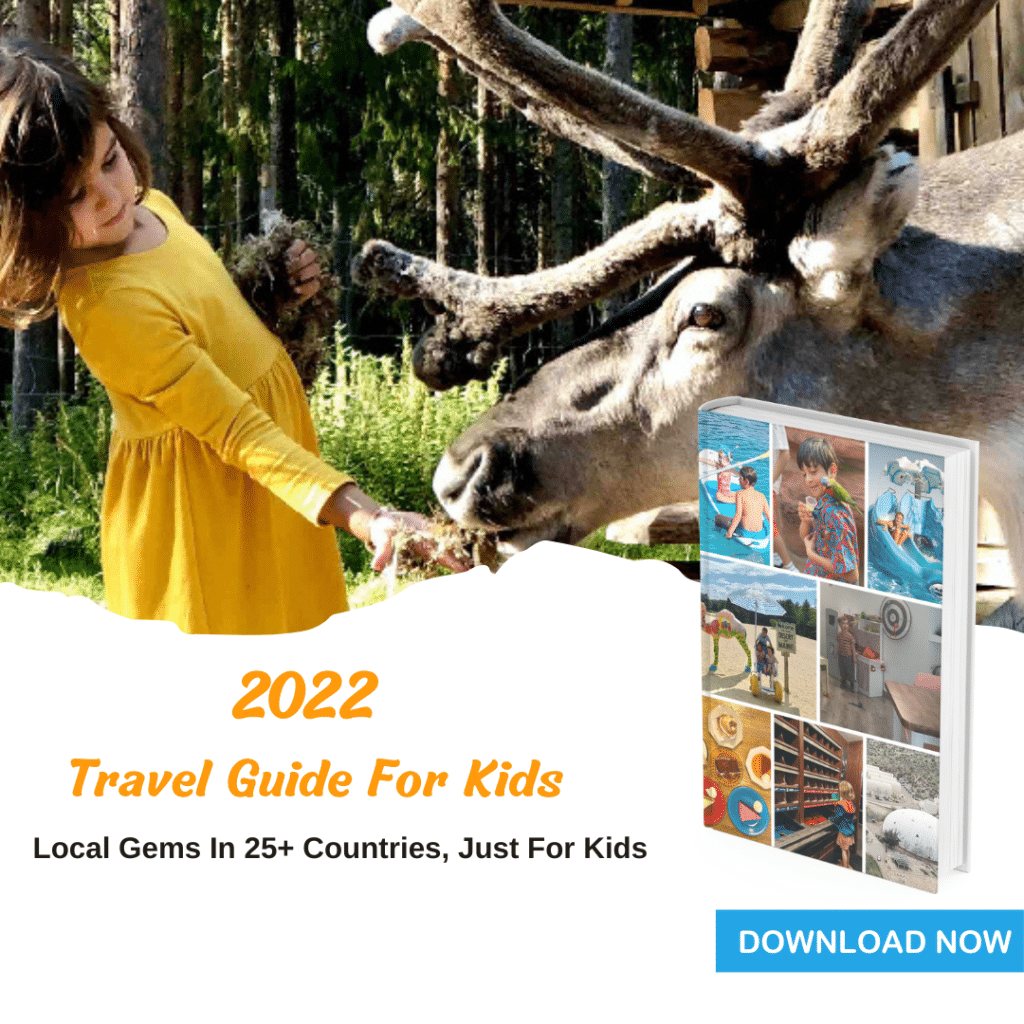 FREE 2022 World Travel Guide for Kids
Join our community and receive our 2022 guide of local gems for kids in 25+ countries. You will get free itineraries for kids, travel tips weekly, right in your inbox.
Psst… We don't spam our people, we don't share your info!
Need to find fun things to do with kids?
Find places for kids near you or around the world in seconds. 
Gowhee App is the perfect tool to keep the kids busy and parents happy!
Try Gowhee App Now
Discover scenic drives, great salt lakes, and kid-friendly ski resorts....
Read More


Find kid-friendly locations in 50+ countries and more added daily...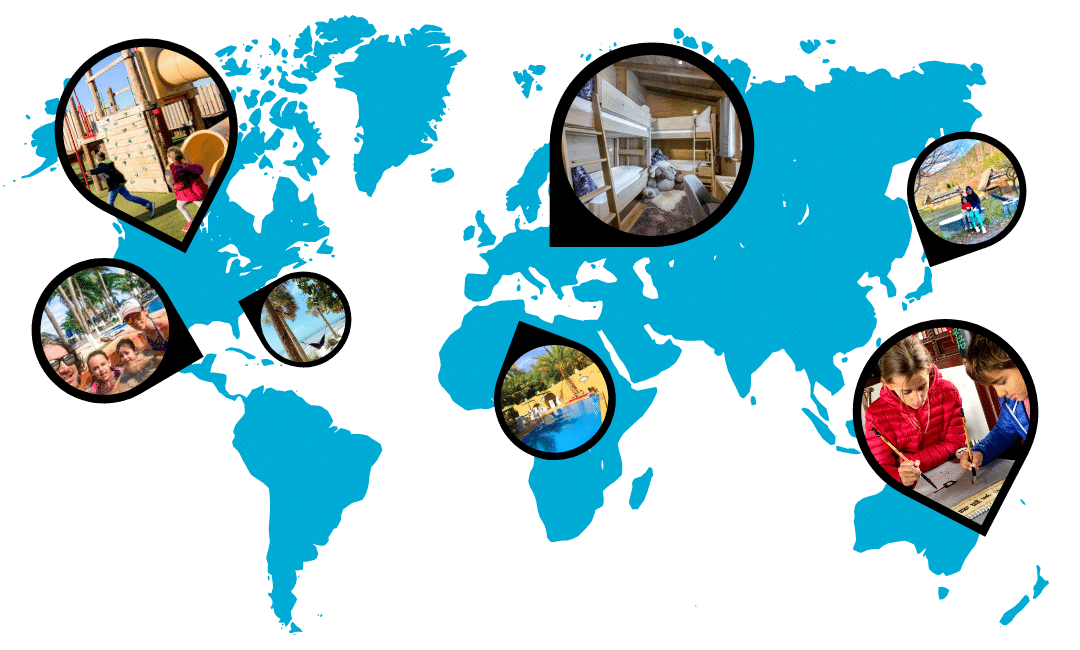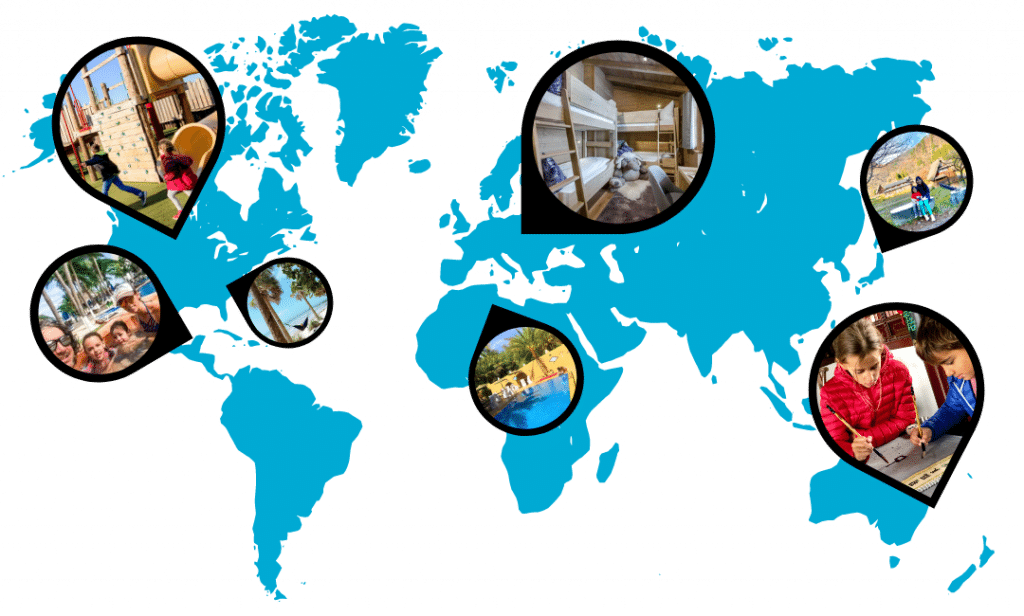 The Gowhee network is present in 50+ country already such as the United States, Mexico, Canada, Costa Rica, France, U.K, South Africa, Australia, Japan, Croatia, Greece… all locations are added by parents themselves. 
#4 The Calgary Zoo, Alberta, Canada
Without being the largest zoo in Canada, the Calgary Zoo is an absolute must!
They have a variety of monthly events, so be sure to check the calendar for when you're visiting. If you live nearby, there are a number of ways for you to get involved with the zoo, including summer camps and school programs.
There is also a playground park next to the wolf exhibit that allows you to look right into it (the park is enclosed, so don't worry 😊). For those who don't live in Calgary, the zoo offers interactive virtual experiences for learning about the different types of animals.
Kids will enjoy meeting their favorite species, such as alligators and tigers. 
#5 Toronto Zoo, Ontario, Canada
For residents or visitors closer to the eastern coast of Canada, the Toronto Zoo can be an excellent way to spend the day or a weekend. It's home to over 5,000 types of animals from many different areas of the world, including:
Africa
The Americas
Canada (specifically)
Australia
Indo-Malaya
The Tundra
And more…


Kids will get to see a variety of animals from all over the globe.
Plus, during naptime for the younger ones, parents can stroll through and look at the diverse plant life and get a coffee refill.
Lately, the Toronto Zoo has made a big effort to put on virtual events, such as a live visit held every day at 1 pm, so people can learn about these animals remotely. 
#6 St Louis Zoo, Missouri, USA
According to one Gowhee App member, this is one of the best zoos and aquariums in the U.S! What's more? The admission is FREE.
The habitats are beautiful and extensive, you will find there over 12,000 animals including:
Polar bears
Big cats
Elephants
Monkeys
Zebras
Reptiles
Insects
and more…


The St Louis zoo is divided into many different types of exhibits. From their breeding programs and discovery center where you can learn about dinosaurs, to the lakeside exhibits where kids can pet stingrays, the whole family can find something to enjoy.
A favorite for the little ones is the train ride, carousel, and watching the spectacular sea lion show.
#7 Philadelphia Zoo, Pennsylvania, USA
The Philadelphia Zoo is the oldest zoo in the united states! With roughly 1,300 animals, it's smaller than some of the other zoos on this list, but it can be the perfect way to spend an afternoon or a whole day.
Not only are there tons of different animals for your kids to learn about, but they can even go back in time to learn about the most fascinating creatures in history: the dinosaurs! You'll discover 24 life-size creatures, learn about how humans came to be where we are, and the importance of taking care of the environment to ensure the safety of all existing species.
This is one of the best zoos in the world for kids because one visit there will go a long way into educating your kids about issues concerning wildlife while interacting with exotic animals.
#8 Berlin Zoological Garden, Berlin, Germany
For people living in or visiting Europe, the Berlin Zoological Garden can be a great stop to make. It's the oldest zoo and most frequently-visited one too, in Germany. It has the largest variety of species in the world and is home to the only giant pandas in the country. For this reason, we felt like it is one of the best zoos in the world! Enjoy taking walks through:
Panda Gardens
The Romantic Heart (a historical lesson)
The Antelope House
World of Birds
Seals & Penguins
Eagle Canyon
Hippo Bay
Petting Zoo 


There's so much to see at this zoo, you can easily spend the entire day here. There are also feedings, training, and other types of tours, but the availability is still subject to change due to Covid precautions.
#9 National Zoological Gardens, Pretoria, South Africa
In a region known for wildlife conservation and safaris, the National Zoological Gardens in South Africa is the biggest zoo on the African continent. Here you'll discover your favorite creatures, including "the Big 5":
Leopard
Lion 
Elephant 
Buffalo 
Rhinoceros


You'll also get to see some of your other favorite animals, like monkeys, penguins, and more. This zoo offers family-friendly activities that might just be once-in-a-lifetime experiences, such as the shark and penguin feedings.

Plus, there's a small amusement park for kids to let the parents enjoy a nice ice cream. This can be a great alternative for families who want to learn about African wildlife but don't have a safari tour in their budget.
# 10 Taronga Zoo, Sydney, Australia
The Taronga Zoo, sitting on 69 acres, has close to 5,000 animals. Here you'll learn all about Australia's rich wildlife and see other animals from around the world. Some of the animals you can see include:
Sumatran Tigers
Asian Elephants
Chimpanzees
Giraffes 
Meerkats 
Gorillas
Red Kangaroos 
And more…


Families will also enjoy the zoo's educational programs, which let them get up close to animals and reptiles. The Taronga Zoo also has an established reputation for its conservationist efforts and the well-being of its animals.
#11 Zoo at Granby, Quebec, Canada​
For families who are visiting the east coast of Canada and may want to brush up on their French, the Zoo at Granby offers a great bilingual experience.
Plus, they have an amusement park that's loads of fun for kids and adults alike.
In the winter, they have special exhibits so you can learn more about creatures that live in sub-freezing temperatures.
During the summer, the waterpark is open to help visitors cool off.


As Quebec's weather can shift so dramatically from season to season, you could really visit this zoo at different times throughout the year and still discover new things.
The Zoo at Granby is also known for its conservationist and research efforts.
#12 Bronx Zoo, New York, USA
With more than 700 species, a treetop adventure, and many many exhibits, we couldn't leave the Bronx zoo out of this best zoos in the world list!
Amongst their exhibits you will find:
A children's petting zoo,
The Congo gorilla forest,
The Madagascar habitat with 97 lemur species,
And a Jungle world.


Children 3+ will particularly love getting up in the air to enjoy the Nature Trek, to get a bird's eye view of the park. Their website is also doing a great job at helping you plan with light level (for sensory sensitive children and kids afraid of the dark) as well as accessibility info for each habitat.
Keep discovering more zoos for kids
Try the Gowhee App for FREE and discover more zoos all over the world.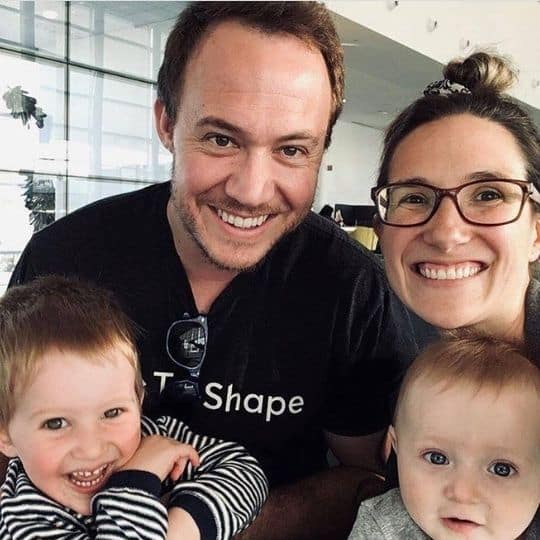 Emilie
@lovelife_abroad
Mom of 2, full-time traveler and influencer. She is an active Gowhee travel ambassador and her happy place is Canada.
Think we missed a few? Feel free to let us know about YOUR favorite zoo in the comments section below.