You Can Relax with an In-House Massage
In-house Massages are twice as cheap as the U.S, so jump on the opportunity to put your feet up! You can relax in your Air BnB and a mobile massage therapist will come to you! No need to leave the house! Plus, your kids can sit and chill while you take some much-needed personal time.
You Can Give Back to People in Need While Visiting Local Communities
There are several ways you can give back to the local communities of Baja California. You can share some English knowledge with the kids, cook a warm meal for a soup kitchen, or bring some food staples to support the local young moms. There is nothing better than immersing your whole family in the local community and giving back while you enjoy the area. This association in El Pescadero gives local children a warm meal and teaches them English. Make sure to check them out during your stay so you can make an impact on the local communities!
You Can Watch Baby Sea Turtles Get Released Into the Ocean
Join one of the many local organizations in Baja California that release baby turtles into the ocean. Every year, thousands of sea turtles are illegally hunted and killed. To prevent this, wildlife organizations help and protect baby sea turtles by releasing them into the ocean so they're not eaten by predators. They also educate people on the beauty and rarity of these sea creatures and why they need to be protected. You can even adopt a sea turtle and receive a Certificate of Adoption which your kids will love! It's a truly liberating experience that will leave you and your kids with memories for a lifetime.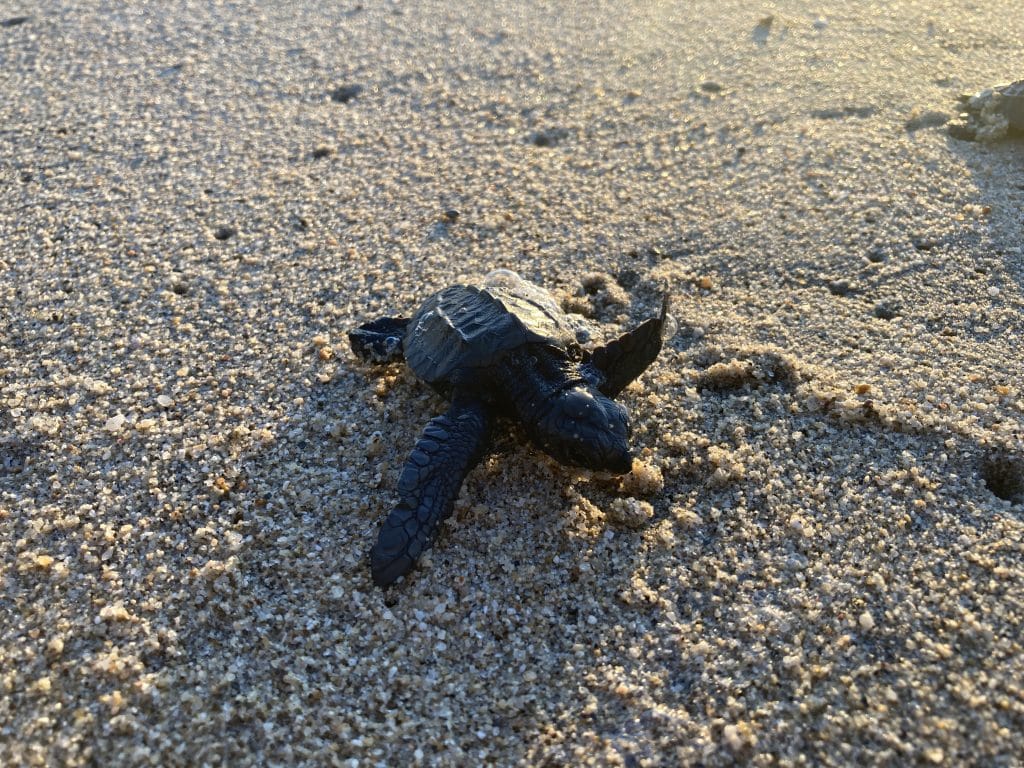 You Can Get a Taste of Mexican Culture in Baja California
If you're looking for some fun shopping to do with your kids, head on over to the town of Rosarito! They've got tons of shops that carry arts, crafts, homemade furniture, and leather goods! You can also take your kids on a Street Art treasure hunt! Mexican towns like La Paz are painted in beautiful street art created by the locals. The bright colors are sure to please eyes of all ages and are a great inspiration for future art projects!
Local Celebrations in Baja California Are Packed with Mexican Culture
Visit Baja California during celebrations like Dia de Los Muertos. It's a feast for the eyes and ears and will bring your family even closer to the culture. You and your kids can build an altar, eat some delicious pan de Muerto, or buy some sugar skulls from a local market! Dia de Los Muertos is November 2nd. However, celebrations can happen between October 31st and November 2nd, so you can join in on the festivities during winter break!
You Can Take Cooking Classes in Baja California
You can splurge on an in-house chef or hit one of the public cooking classes in Baja California! You and your kids can learn all about Mexican cuisine and how it is prepared. Make it fun for adults and add a cocktail lesson too. This is one of the easiest and best ways to learn to cook some amazing Mexican food. Local produce and markets are filled with delicious ingredients that will make great additions to your fresh-cooked meals! 
You Can Learn a New Skill or Go On an Adventure
You and your kids could take surfing lessons or go kayaking at Espiritu Santo Island in La Paz! Baja Califonia is known for having some of the best waves in the Pacific! Make sure to bring a wetsuit because the Pacific Ocean is quite chilly!
Baja California, Mexico is a hidden gem waiting to be discovered by you and your family. Dive right into an adventure with your kids and make memories that will last a lifetime!